I found the video sessions to be an intimate healing experience, which enabled me to pummel the depths of what was troubling me. I was amazed that EMDR could work remotely, but it absolutely did and I am still processing the full effect. client D.P.

From the first moment I spoke to Trevor I knew he was the man who was going to help me on my mental health journey, I went to him when an event brought some repressed memories to the surface and my mind went into meltdown mode. We mostly used EMDR (Light Therapy) as the main way of tackling it but Trevor's knowledge of the deeper mind, the effects it has on the waking mind, while also bringing a spiritual element into the practice worked extremely well for me and subsequently two other members of my family. If you choose Trevor you will feel understood, listened to, accepted, supported, encouraged and I have no doubt in the end a brand new person.  Client J.J
I saw Trevor for a traumatic event, I was unable to talk about this experience, and Through the use of EMDR and Trevor's kind guidance, I was able to overcome my fears.

I am completely over this traumatic event and able to lead a normal life.

I can't thank Trevor enough. Client S.J
For anyone who is dealing with any form of anxiety, PTSD, or depression I cannot recommend Trevor enough. I can truly say from the bottom of my heart that Trevor has changed my life. I have been having EMDR for several issues that have dominated my life for quite some time. From our first session, I immediately began to feel better.  Thank you, Trevor, for truly changing my life. Client R.G
Eye Movement Desensitization and Reprocessing (EMDR) Therapy
Trevor Beech specializes Eye Movement Desensitization and Reprocessing (EMDR) Therapy in Dorchester For Trauma, Abuse and Post traumatic stress disorder (PTSD).
(EMDR)therapy is an integrative psychotherapy approach that has been extensively researched and proven effective for the treatment of trauma. EMDR is a set of standardized protocols that incorporates elements from many different treatment approaches.
Counselling and Psychotherapy
Allows you to look deeper into your problems and worries and deal with troublesome habits and behaviors.
It's an opportunity to talk through any problems as well as listening and discussing important issues with you. Together we can explore strategies for resolving problems and if necessary, help you change your attitudes and behaviors.
Cognitive Behavior Therapy

(CBT)
CBT focuses on how you think about the things going on in your life – your thoughts, images, beliefs and attitudes (your cognitive processes) – and how this impacts on the way you behave and deal with emotional problems. It then looks at how you can change any negative patterns of thinking or behavior that may be causing you difficulties. In turn, this can change the way you feel.
Video Coaching Personal or Business
coaching is a professional who helps you change your life and live your dream by helping you access your intuition and define your goals and dreams.
​The only person that knows what they want is you; we get caught up in life, emotions and other events that block us.
Latest Blog
Check our blog for news and tips that can help you lead a more fulfilling life.
Anxiety and panic Anxious thoughts Everyone has an emotional side and a rational side to their mind. Our emotional side says things like "I'll go mad if this carries on" and "I'll die if I can't escape". The emotional side tends to make quick instinctive judgments about situations, but it isn't always correct. The rational […]
The NHS site gives a wonderful easy workout to keep you flexible. With all this time on our hands, this is a good time to flex those muscles. Start your day feeling on top of the world with this 5-minute bedroom workout combining strength and flexibility exercises. This routine from physiotherapist Nick Sinfield starts with some gentle in-bed […]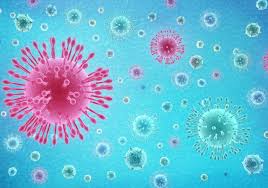 During these difficult times it is so easy to get caught in fear and anxiety. below I have provide some ways to help you deal with these feelings.  I am also offering guidance and advice you can book a free 1/2 hour phone or video session with me.  there is no obligation to book any […]
Testimonials
What Our Clients Said
"Trevor is extremely authentic, supportive and compassionate."
"I went to see Trevor after I was involved in a road traffic accident; a lorry knocked me down.
Trevor recommended a combination of CBT and EMDR
I did not really understand how EMDR worked even thou Trevor explained this to me, after the first session I not only found it amazing it was extraordinary the outcome was very positive, my anxiety levels declined quickly and continued to decline in further sessions.
I have just had my final session; I feel I have my life back."
"Trevor's coaching has helped me to stay focused on my goals, whereas before I used to procrastinate and get nowhere. Trevor does this by gently but firmly encouraging me to examine what held me back and work through it."
" I have been to see six therapists for depression and anxiety, each time I was disappointed that I still relapsed. My friend then recommended me to Trevor, well to say I was mind blown is an understatement. His approach is so different; I really felt he knew exactly what was going on - he is intuitive and sensitive. After six treatments I felt the best in years. I had a further four sessions. It's been six months since my last session, I still feel great and am making positive changes in my life."
"I was recommended to Trevor as I had a fear of flying.  My fear included fear of terrorism, plane crashing and having a panic attack on the plane.
I can't really say how Trevor's treatment worked, Trevor uses a variety of treatments but it did work  as I have just completed my first flight, for the first time I felt calm and relaxed.
I can know complete my dream of travelling."
"I went to see Trevor about a traumatic event I experienced two years previously. After the first session I knew he was the person for me, he is understanding and allowed me to work at my own pace. I am sleeping much better and the flashbacks have stopped."
"I used Trevor for business coaching and was surprised by his array of  business knowledge. With Trevor's help I became more focused on  what direction I wanted my business to go."
" I had been suffering with depression for many years, I found the combination of treatments offered by Trevor really worked for me."
Self Help Page
In these difficult days I have created a page that I will add to often to help you cope with the self isolation
Self Help Page